Train the trainer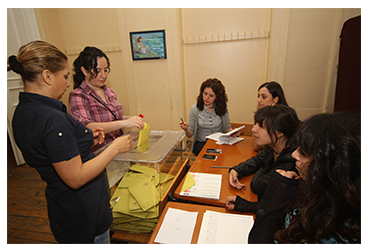 Our "Train the Trainer" workshops teach the skills and tools of training, from needs identification through training delivery (including establishing the right relationship, dealing with difficult situations and motivating and inspiring attendees) to post-training course evaluation.

These workshops aim to establish self-sustaining training centers where varied skills sets can be taught.

Takeaways include a transferrable training and evaluation methodology, for both trainees and instructors. This proven methodology is part of a training platform that has been used to fulfill a wide array of training needs, ranging from local government organization and function to small business office automation.

Our "Train the Trainer" courses are designed specifically with the individual client in mind and are tailored to their specific needs, whether they are an existing or novice trainer. Courses are geared to both full-time trainers and one-time trainers.

These courses are well suited for experienced professionals who need to communicate their knowledge and skills to others, but may themselves lack experience as trainers. It provides them with a structure and methodology to guide trainees in a step-by-step process that maximizes both instructional impact as well as skill retention.